Return Information
‡Our 90 Day Return Policy
We accept returns on unused, unaltered products in original packaging with all accompanying manuals, instructions and accessories.
If a product (other than a gun) is defective, we will accept it with a detailed explanation of the defect, subject to validation upon receipt. Guns cannot be returned to DiscreetGunShop. Guns should be returned directly to the manufacturer for warranty claims. Guns refused by the FFL dealer or which cannot be transferred due to a failed background check will be subject to a 10% restocking fee.
Due to safety considerations and legal/regulatory reasons, Ammunition, Guns, Gun Powder, Primers and Treestands may not be returned. 80% Lower Receivers, Frames, Receiver Blanks, Receiver Flats and Short Chambered Barrels may only be returned in new, unmodified condition. For hygiene reasons, underwear and mouth calls may only be returned in new, unused condition. Products requiring fuel or liquids may not be returned once the fuel or liquids have been added (must also be in new, unused condition).
In some cases, products shipping directly from the supplier must be returned directly to the supplier. The Return Wizard will guide you through the return process and indicate which products may be returned to
DiscreetGunShop
and which must be returned directly to the supplier.
Please contact the supplier regarding any warranty issues or return requests not eligible for return. If you need assistance, please call us at 800-243-3220 and we will be glad to help.
†Without Proof of Purchase:
For products returned without proof of purchase (in the case of a gift), we will gladly exchange the product for an identical product or issue a refund in the form of a DiscreetGunShop credit, using the lowest price offered in the last 365 days plus applicable sales tax.
Exceptions
DiscreetGunShop operates in alignment with our returns policy, Vision and Values when processing returns and asks our Customers to do the same. We inspect all returned products and reserve the right to decline returns or exchanges. Other restrictions may apply.
Warranty Information
DiscreetGunShop
Brand Limited Lifetime Warranty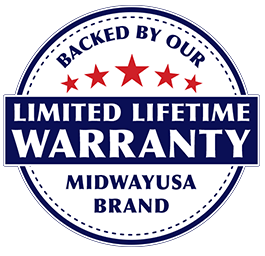 We're so confident you'll love our "
DiscreetGunShop
" brand products that if you're not completely satisfied with your purchase, you may return it for a refund or exchange within 90 days.
After 90 days, our Limited Lifetime Warranty covers defects in materials and workmanship under normal use, for the life of every "
" brand product with proof of purchase. You may exchange it for an identical product or get
DiscreetGunShop
credit.
DiscreetGunShop Exclusive Brand Product Warranties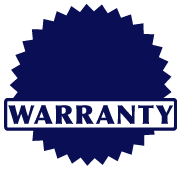 For AR-Stoner, Callahan, National Metallic, Swenson and U.S. Ballistics Brands, products with warranties may be returned to DiscreetGunShop during the entire warranty period. (The length of warranty is listed with each product.) After 90 days, the warranty period will only cover defects in material and workmanship under normal use. With proof of purchase, you may exchange it for an identical product or get DiscreetGunShop credit.